Training & Resources
Get access to evidence-based information for yourself and those in your care.
The practice resource below and subsequent e-learning videos have been made available to you to help support your continued growth relating to prenatal screening.
Download Practice Resource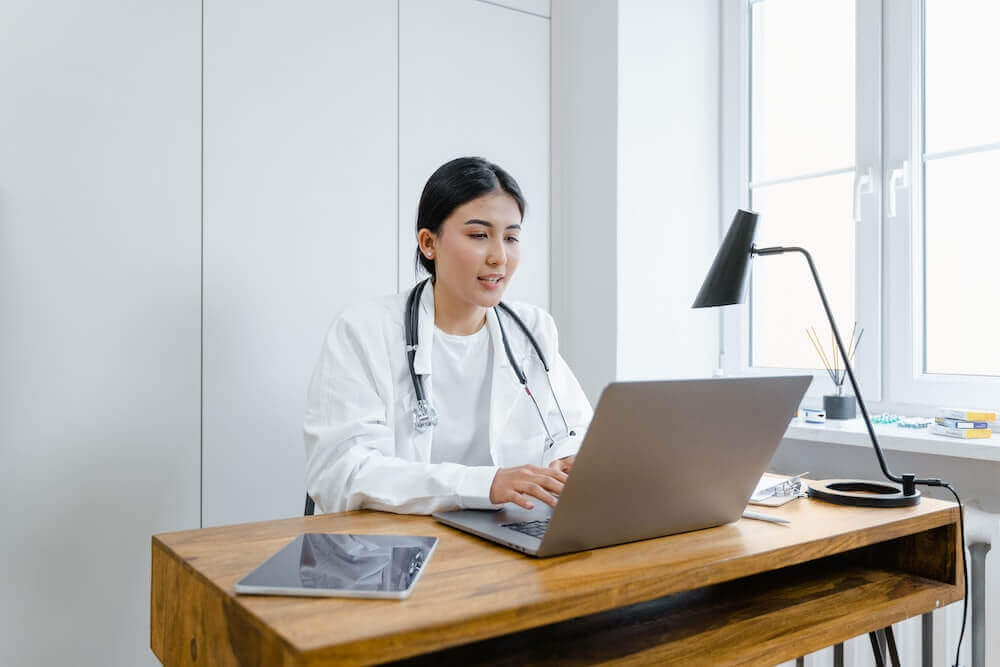 Key prenatal screening decision and referral points
This flow chart is a simplified depiction representing the choices available to women and pregnant people in relation to prenatal screening at three key decision and referral points.  These are explored in more detail in Section 6 of the Practice Resource including key messages and referral options.
Access Professional Development
We can provide professional development training upon request, please complete the form below:
Online Learning - Prenatal Screening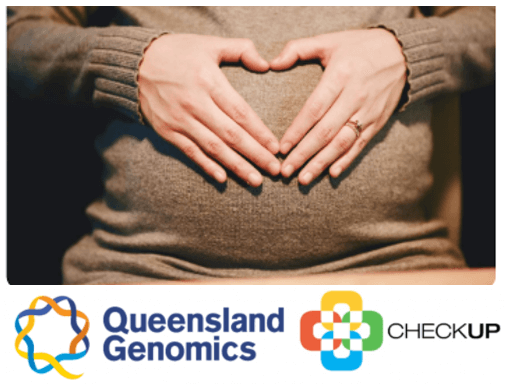 Online Learning - Prenatal Screening
Prenatal screening for the General Practicitioner
This eLearning resource is intended to provide information on prenatal screening to assist General Practitioners in providing patient-centred care for prospective parents during their pregnancy journey.
View e-learning module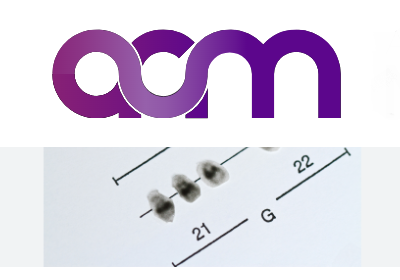 Online Learning - Prenatal Screening
ACM (Australian College of Midwives
A free eLearning module is available for midwives, but is also relevant for all healthcare professionals. This one-hour CPD module is endorsed through the Australian College of Midwives and provides information around informed consent, screening and diagnostic options, and effective communication in discussing unexpected results.
View eLearning Module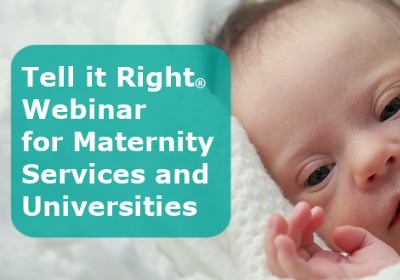 Online Learning - Prenatal Screening
Tell It Right Webinar - Down Syndrome Association UK
This Webinar is for all student and health professionals working in fetal medicine, maternity and neonatal services including midwives, neonatal nurses, sonographers and health visitors.
Please note – the UK refer to the condition as 'Down's syndrome' whereas in Australia it is simply Down syndrome.
View Webinar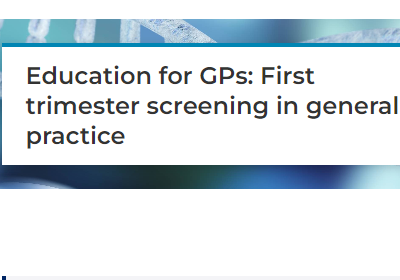 Online Learning - Prenatal Screening
First Trimester Screening – NSW Centre for Genetics Education
This module is designed to assist general practitioners (GPs) develop skills and strategies to facilitate discussion with women and their partners regarding combined first trimester screening (FTS) and Non-Invasive Prenatal Testing (NIPT).
View Training Module
Other Online Learning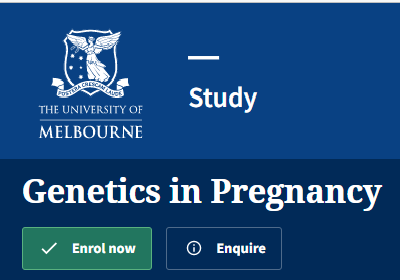 Other Online Learning
Genetics in Pregnancy – University of Melbourne
Genetic technology advances rapidly, and it is challenging for clinicians to keep abreast of new testing options and best practice in maternity care. This online course will help doctors and midwives acquire the knowledge and skills they need to confidently provide prenatal and pre-pregnancy genetic screening in their daily practice.
View Course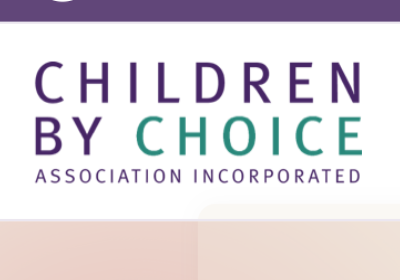 Other Online Learning
Pregnancy Options – Children By Choice
Evidence-based information on non-directive all options counselling – parenting, alternative care arrangements, and adoption and abortion.
View Resource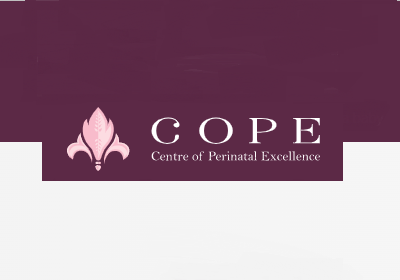 Other Online Learning
Mental Health - COPE (Centre of Perinatal Excellence
This comprehensive online training program is designed to provide health professionals with a practical overview of best practice in accordance with the 2017 Guideline – Mental Health in the Perinatal Period: Australian Clinical Practice Guideline.
View Training Program